www.provencehouseforsale.com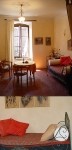 About www.provencehouseforsale.com
We are selling our well
established guesthouse,
4 comfortable appartements,
with all the beauty artist and cultural oriented people adore.

The spacious house (13th - 18th cent. / 600 m2) is situated in the medieval center of the village, in a quiet,authentic neighbourhood with a fountain and a towngate - all with a lot of romantic character.

Currently the house is used as a private home, B&B and artist-atelier.
Information how to contact us:
Web:
www.provencehouseforsale.com
(At present those is not attainable homepage)
Mail:
Phone:
07822 440258
Fax:
01805 060 336 983 76
Mobile:
01775223096
Postal address:
www.provencehouseforsale.comz. hp Mr. Rudolf PetersenPlace de l`Ormeau
04110 Reillanne
France
Product- / search words:
holiday flat for sale holiday home vacation home hausverkauf villenverkauf
Entry change:
Click here do modify the entry