Berufskleidung Arbeitskleidung Schweißerbekleidung Säureschutzkleidung Hersteller Flammschutz Planam Schweißerschutz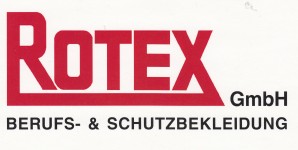 About Rotex Warenhandels GmbH
We are manufacturers and wholesalers of professional clothing.
Flame protection (Proban) acid protection (Dolan), manufacturing according 
customer requirements, t-shirts, polo-shirts, outdoor, faschion, leisure, logos, names, embroidered, printed, winter clothes, all around the occupational health and safety.
Each costumer request is individually developed by us.

Please ask us for further informations.
Information how to contact us:
Web:
Mail:
Phone:
06109-36867
Fax:
06109-36765
Postal address:
Rotex Warenhandels GmbHz. hp Mr. Dipl. Betriebswirt LangerBruno-Dressler-Str. 9 b
63477 Maintal
Germany • Hessen • Main-Kinzig-Kreis
Product- / search words:
Mundmaske Nasenmaske waschbar Covid 19 Laienschnelltest Arbeitskleidung Berufskleidung Schweißerkleidung Schweißerbekleidung Säurekleidung Säureschutzkleidung Säureschutz Nomex-Kopfschutzhauben Nomexkopfschutzhauben Nomex-Unterwäsche Nomexunterwäsche Kevlarhandschuhe Kevlar-handschuheArbeitsschutz Schutzkleidung Arbeitsbekleidung Flammschutz Berufsbekleidung T-Shirt Polo-Shirt Patchlogos Firmenlogo bedrucken bestickenOutdoorkleidung Poloshirt Sweat-Shirt T-Shirt Logo Firmenlogo bedrucken Sicherheitsschuhe Outdoor-Jacken Arbeitsjacken workwear planam
Entry change:
Click here do modify the entry